Published on
The Rise of Open Startups
Can you guess the monthly revenue run rate for the online publishing platform, Ghost?
The answer is $143,931. I'd ask if you guessed right, but if I'm honest you didn't need to guess, you could have just visited Ghost's website to find out!
Ghost is one of a growing number of startups that are operating transparently — sharing company data that previously would have been limited to employees and investors. They refer to themselves as an Open Startup, but what does this mean and why would you run a company publicly?
What's An Open Startup
An open startup is a company that has chosen to publicly share metrics about their company. Normally they share revenue, users, and traffic numbers but in some cases they will even share, logs and dashboards too.
The trend for transparency and openness appears to have been started by Buffer, but now has been adopted by several other companies like ConvertKit, Ghost and Nomad List.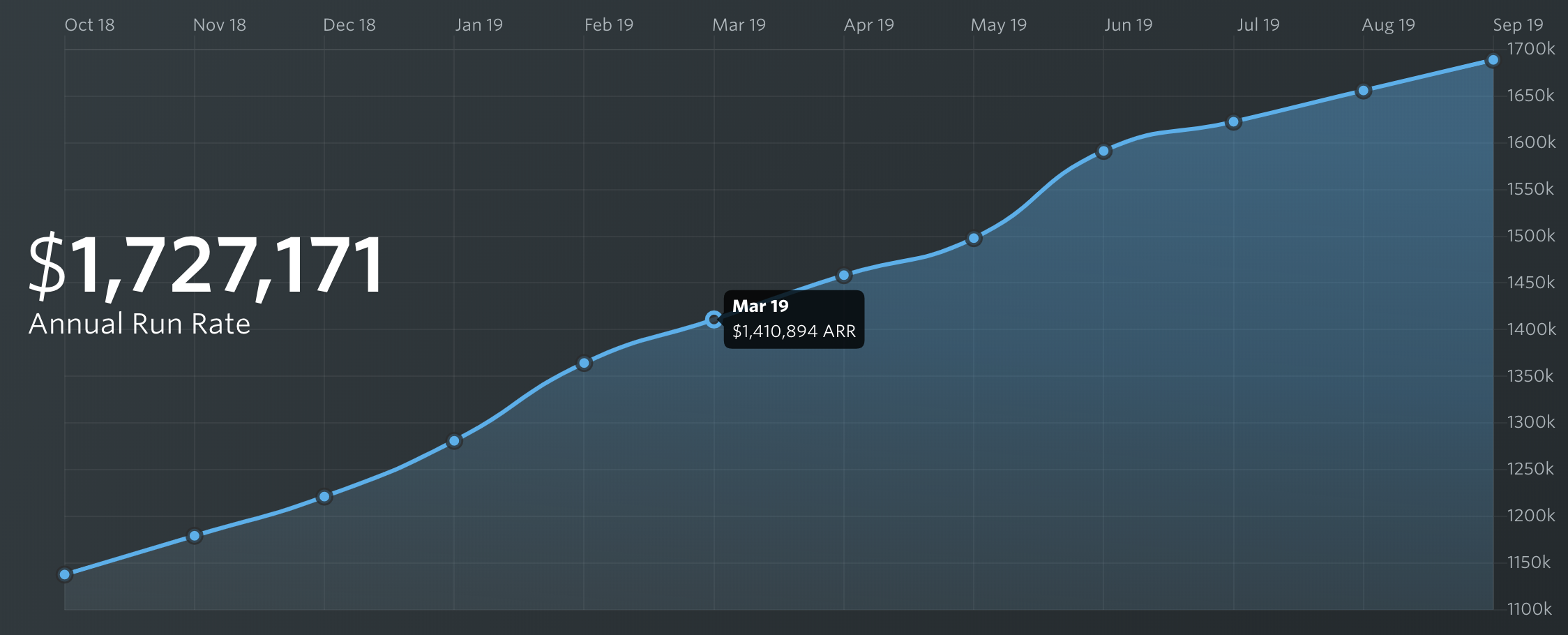 Ghost's Annual Run Rate
Why Run An Open Startup
Marketing: It's been demonstrated by NomadList and Baremetrics that publicly sharing statistics can be used for promotion and to increase traffic. Equally sharing a growing user base is ideal social proof for potential customers. That said, being open can work both ways. Low user numbers or revenue could have the complete opposite effect and deter customers from purchasing.
Feedback: Sharing development progress and roadmaps is an excellent way to gain real-time feedback from existing users and potential customers. Monzo has done this very effectively with its public roadmap.
Education: Being transparent about how a company is gaining customers, building a product and making money provides an excellent opportunity to dispel the myths around startups for customers, investors and founders. More public information can also help the industry progress, encouraging others to launch independent companies.
Whether you agree with the Open Startup movement or not, it's undeniably intriguing to be able to see how companies like Ghost are growing. 
I believe opening information previously restricted to a privileged few plays a part in democratising the startup world. I hope to see more companies open their data as I'm sure it can benefit us all.